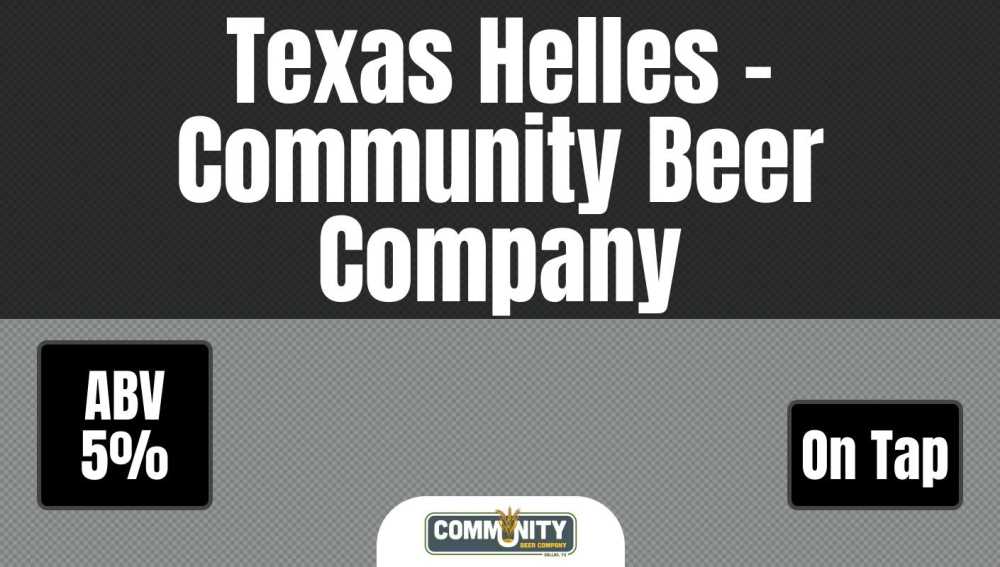 Texas Helles - Community Beer Company
"Helles" is German for pale or light in color, but this beer is made for Texas!

Texas Helles is a crisp, golden lager fashioned after the highly drinkable beers found in the boisterous beer halls of Bavaria.

All-German malts create a slightly sweet front balanced by tangy Hallertau hops in the finish. Our six-week lagering process
ensures the smoothest, cleanest lager around;

y'all take a sip ... and try tellin' us it ain't!